Choosing the right hair salon could very well be as important a decision as choosing the right bank or school.
Let's face it – how you look determines how you feel about yourself and how others relate to you. Feeling and looking your best can be the factor that lands you that dream job or helps you to find your perfect partner in life. But there is a vast difference in hair salon services. And if you're a woman and for many men too, you know that a bad hair cut, the wrong color or damaged hair, can make you feel like you want to hide yourself and not get out of bed. When your hair looks great, you become the unstoppable and amazing person you really are.
So why would you even consider putting something like your hair in the care of people who just don't care that much and haven't done anything to advance their knowledge and skills since they first graduated from beauty school more than a decade ago? This post will reveal 6 important questions to ask when choosing a hair salon – one that you can trust and depend on for all your hair care needs throughout your life.
1. Ongoing Training and Certifications
Does your stylist have advanced and ongoing training with certifications in the salon services that he or she provides? Ask about their training in color, cutting, hair repair treatments, upstyling, curly hair management, and hair extensions. If they rely strictly on experience, consider that they are using the same outdated methods over and over without any advancement in techniques that can be the difference between ordinary and extraordinary results. Without a commitment to learn the most innovative techniques, your access to the best methods and results is limited by their lack of knowledge, training and experience.
2. Excellent Customer Service
Does your stylist show a genuine interest in you? Do they take time to get to know you, asking questions about your needs and desires and life style requirements. If you have concerns about hair loss or poor hair quality or just don't feel good about your appearance, do they assist you in a compassionate way? Do they offer hair care and styling solutions that will meet your needs, greatly improve your looks and make you feel great about yourself?
3. Create the Look you Desire with Professional Advice
Does your stylist suggest and provide you with options that will make you look and feel amazing? Do they have knowledge and training in facial analysis where style, color, texture, hair repair and other enhancements can be combined to compliment your face and produce the best results? If your stylist's actions are based on what you tell them you want, do you really know what you want, can have and what to ask for? Too many times this is the case because you don't know what you can have and what will make you look your best. This is where real professional advice based on knowledge, training, experience and a genuine passion to help you, is essential.
4. Best Hair Extension Quality, Options and Prices
If you are looking for an increased length and volume of hair, you probably want to consider hair extensions. Yet too many hair professionals providing these services lack skills and knowledge in hair selection, application methods, follow-up procedures and options that are designed to give you a comfortable feel, natural look and long lasting wear – all while fitting your budget and life style needs.
With hair extensions being a hot trend that is growing every day, too many stylists with limited training and access to quality hair, are jumping on the bandwagon to provide hair extension services. This has produced some of the worst disasters for their customers. If the stylist doesn't offer information and education about hair quality, color blends, texture, application methods, hair extension care and follow-up maintenance, this is a big red flag. If they do not have an extensive inventory of hair in stock and ready for application, chances are they have limited numbers of hair extension customers. Besides trusting someone who is lacking in experience, you are likely to overpay for hair that is much more expensive when it has to be custom ordered for each customer.
5. Innovative, Scientifically Advanced Products and Services
Is your stylist on a quest to always improve the quality of their services? Do they seek out, carefully evaluate and choose cutting edge hair care products and techniques that greatly expand your options and results? You probably are well aware of advances with electronics, appliances, home automation and security devices but when it comes to hair care products and services, you're bombarded with commercials that leave you more confused than ever. That is where an ongoing and trusted relationship with a stylist becomes even more important.
Can your stylist transform your dry, lifeless, brittle hair into hair that is soft, silky, strong and healthy looking? Are they experts in multi-dimensional hair color? Does you stylist know about advanced products to stop hair loss and regenerate a full head of hair in just a few weeks – products that make going bald a choice? How about the latest advances in hair replacement for men and women that are virtually undetectable, comfortable, easy to care for and fit an active life style? Truth is that too many stylists are basing what they do on old, outdated methods that greatly diminish your results.
6. Free Hair and Scalp Evaluation
If you suffer from hair loss or just can't seem to grow the long, strong and healthy looking hair you want, does your stylist offer a free consultation and evaluation of your hair and scalp? What if you were not a customer? A dedicated hair professional will go the extra mile to help people without any obligation who need caring and compassionate help from a real expert.
What you can expect from Fort Myers Hair Extensions full service salon in Cape Coral…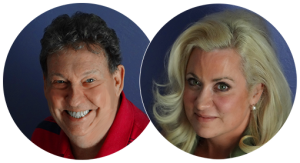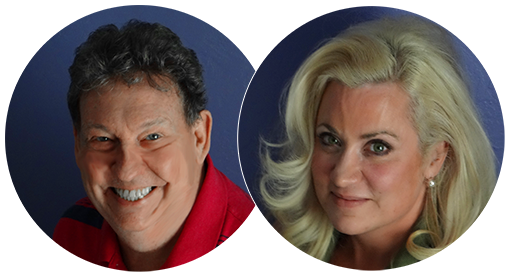 There is a reason why customers travel from all over Southwest Florida to get their hair salon services from us. Besides our unbeatable prices and in stock inventory of hair extension products, we offer precision hair cuts and styles for men and women, perms, color, and hair care products that nourish and repair damaged hair, leaving hair silky, shiny, healthy and manageable.
Our color services from highlights to gray coverage, is customized to provide a naturally blended and beautiful look. We serve men and women with varying degrees of hair loss through technologically advanced hair replacement products and methods that are proven to successful regrow hair. Besides being on the cutting edge with revolutionary products and techniques, we regularly attend workshops and training to further advance our knowledge. This allows us to offer the best possible products and services as they become available.
We offer a free hair and scalp consultation with no obligation. call us today and let us help you to boost your mood and confidence as you achieve your most beautiful look. Give us a call at (818) 533-8696 to schedule an appointment or use our convenient online appointment request form. If you're considering hair extensions, hair replacement or hair regrowth, request a complimentary consultation without any obligation.